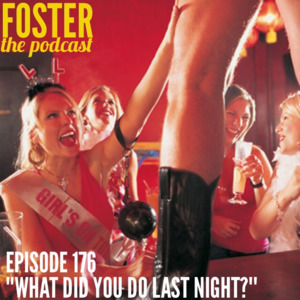 Episode 176 of Foster the Podcast is up! Tyson Faifer joins to talk about his appearances on American Ninja Warrior, throwing up at a daycare, and performing at a male strip club. Plus: Dallas comedy, fat shaming, and how to get closure after a breakup. Subscribe in itunes.
Listen to Episode 176 "What Did You Do Last Night?"
Give it a listen and Share this post!
Follow us on Twitter and "Like" our show page on Facebook
Listen to Episode 176 "What Did You Do Last Night?"
Add our host, Justin Foster on Instagram. Click here to follow