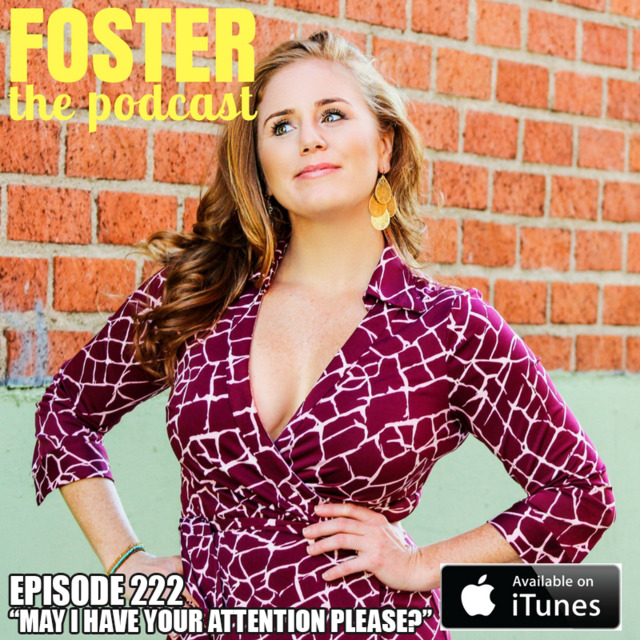 Episode 222 of Foster the Podcast is up! Comedian Justin Foster and Life Coach Kristie Marie talk to Comedian Mary Patterson Broome about our cringe-worthy job histories. Plus, dating advice for woman from the 1930's, and training your brain to be more positive. Subscribe in iTunes!
Episode 222 "May I Have Your Attention Please?"

Give it a listen and Share this post!
Follow us on Twitter and "Like" our show page on Facebook
Episode 222 "May I Have Your Attention Please?"
Justin Foster www.justincomic.com
Justin Foster on Instagram. Click here to follow