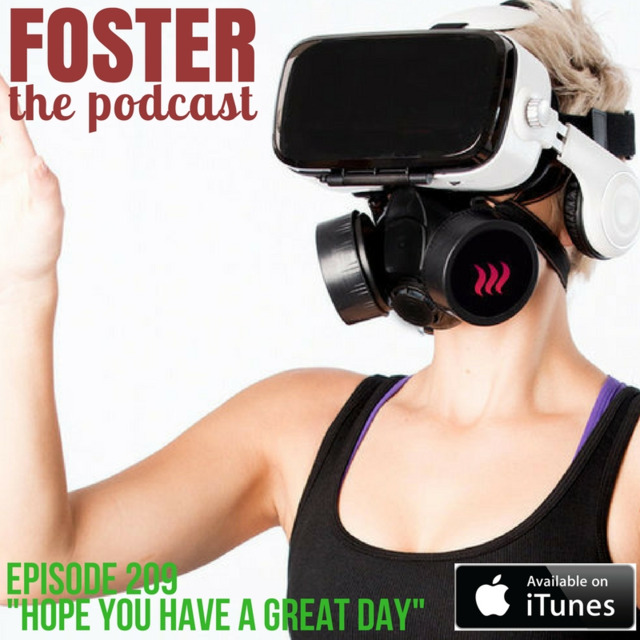 Episode 209 of Foster the Podcast is up! Host Justin Foster and co-host Kristie Marie talk about couples who try to appear happier online than they are in real life. Plus, virtual reality smell porn, a gym for nerds, Justin eats at a one-star restaurant, and our sound guy Ivan goes to Vegas with a gambling problem. Subscribe in iTunes!
Episode 209 "Hope You Have A Great Day"
Give it a listen and Share this post!
Follow us on Twitter and "Like" our show page on Facebook
Episode 209 "Hope You Have A Great Day"
Justin Foster www.justincomic.com
Justin Foster on Instagram. Click here to follow