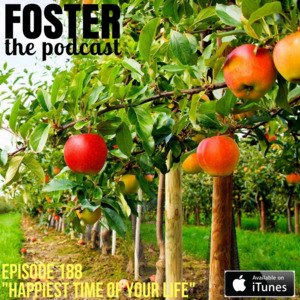 Episode 188 of Foster the Podcast is up! Host Justin Foster and co-host Michael Malone interview comedian Mark Agee who talks about almost getting into a knife fight in New York. Plus: this years offensive Halloween costumes, Justin goes apple picking, and a news story about a boss who kisses his employees every morning. Subscribe in iTunes!
Episode 188 "Happiest Time of Your Life"
Give it a listen and Share this post!
Follow us on Twitter and "Like" our show page on Facebook
Episode 188 "Happiest Time of Your Life"
Add our host, Justin Foster on Instagram. Click here to follow