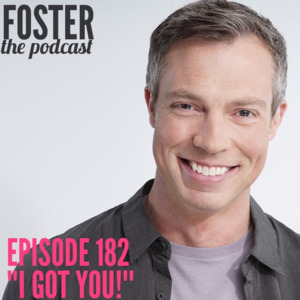 Episode 182 of Foster the Podcast is up! On this week's episode Peter Marr talks hosting home improvement reality T.V., performing comedy in front of factory workers, and the time he saw someone driving his stolen car. Plus Justin and Peter see who can do the best impressions. Subscribe in iTunes.
Listen to Episode 182 "I Got You"
Give it a listen and Share this post!
Follow us on Twitter and "Like" our show page on Facebook
Listen to Episode 182 "I Got You"
Add our host, Justin Foster on Instagram. Click here to follow