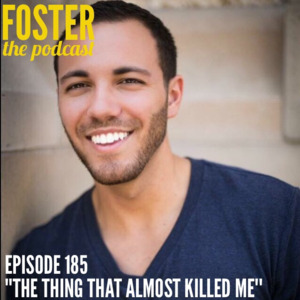 Episode 185 of Foster the Podcast is up! Vinny Fasline joins to talk about surviving a brain tumor, his upcoming tour with Dane Cook, and making out with the double-mint twins. Plus why you shouldn't live your life in fear. Subscribe in iTunes.
Episode 185 "The Thing That Almost Killed Me"
Give it a listen and Share this post!
Follow us on Twitter and "Like" our show page on Facebook
Episode 185 "The Thing That Almost Killed Me"
Add our host, Justin Foster on Instagram. Click here to follow