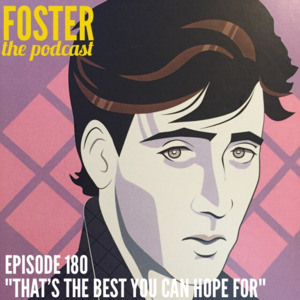 Episode 180 of Foster the Podcast is up! Ryan Budds (Sharknado) talks about witnessing the birth of his daughter and how he handles being a new father. Plus: Justin and Kristie go head to head in a trivia battle! Also: Jedi as a religion, Suicide Squad, and no more gun emoji's. Subscribe in itunes!
Listen to Episode 180 "That's The Best You Can Hope For"
Give it a listen and Share this post!
Follow us on Twitter and "Like" our show page on Facebook
Listen to Episode 180 "That's The Best You Can Hope For"
Add our host, Justin Foster on Instagram. Click here to follow