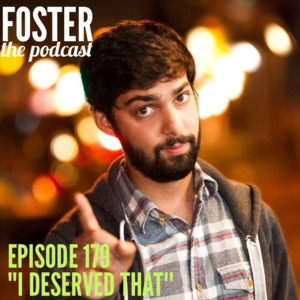 Episode 179 of Foster the Podcast is up! Neel Nanda joins to talk about performing at Adam Devine's House Party, going missing in Hawaii, and partying with Disney stars. Also, we find out why people are less likely to use condoms with attractive partners. Subscribe in itunes!
Listen to Episode 179 "I Deserved That"
Give it a listen and Share this post!
Follow us on Twitter and "Like" our show page on Facebook
Listen to Episode 179 "I Deserved That"
Add our host, Justin Foster on Instagram. Click here to follow