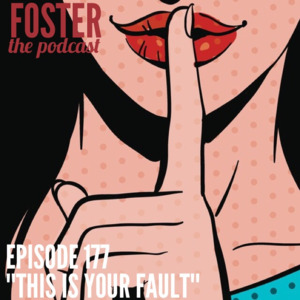 Episode 177 of Foster the Podcast is up! Co-Host Kristie Marie makes the huge announcement that she's pregnant…WITH TWINS!! She talks morning sickness, food cravings, fertility treatments, and the baby naming process. Subscribe in itunes.
Listen to Episode 177 "This Is Your Fault"
Give it a listen and Share this post!
Follow us on Twitter and "Like" our show page on Facebook
Listen to Episode 177 "This Is Your Fault"
Add our host, Justin Foster on Instagram. Click here to follow