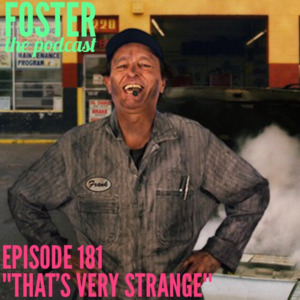 Episode 181 of Foster the Podcast is up! On this week's episode Justin witnesses a robbery at a Starbucks, has his Dad visit LA, and gets swindled by a mechanic. Plus what to do when your friend introduces you to his new girlfriend that you've hooked up with before. Subscribe in itunes!
Listen to Episode 181 "That's Really Strange"
Give it a listen and Share this post!
Follow us on Twitter and "Like" our show page on Facebook
Listen to Episode 181 "That's Really Strange"
Add our host, Justin Foster on Instagram. Click here to follow