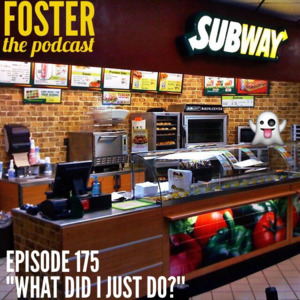 Episode 175 of Foster the Podcast is up! Wayne Frazier (Hollywood Closeup) walks off set of a commercial, ruins Thanksgiving, and tries to learn to ride a horse in an hour. Also: Pokemon Go injuries and Justin sees a ghost at a Subway. Subscribe in itunes.
Listen to Episode 175 "What Did I Just Do?"
Give it a listen and Share this post!
Follow us on Twitter and "Like" our show page on Facebook
Listen to Episode 175 "What Did I Just Do?"
Add our host, Justin Foster on Instagram. Click here to follow