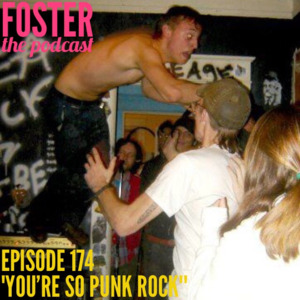 Episode 174 of Foster the Podcast is up! Bryan Vokey joins to talk about purposely getting kicked out of the military to be with his sick mom, throwing snowballs at George Bush, and playing punk rock shows in Mexico. Plus: performing comedy in Germany, shoplifting, and how to hit on customer service employees. Subscribe in itunes.
Listen to Episode 174 "You're So Punk Rock"
Give it a listen and Share this post!
Follow us on Twitter and "Like" our show page on Facebook
Listen to Episode 174 "You're So Punk Rock"
Add our host, Justin Foster on Instagram. Click here to follow