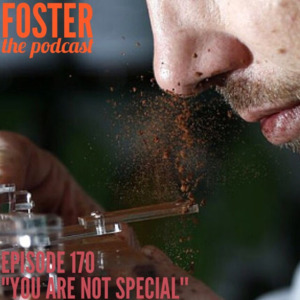 Episode 170 of Foster the Podcast is up! On this week's episode: Justin gets heckled by a homeless lady and Kristie quits her job. Also, snorting chocolate, the 6 ways your waiter can tell how your date is going, and a listener email on how to get out of a white lie. Subscribe on itunes!
Listen to Episode 170 "You Are Not Special"
Give it a listen and Share this post!
Follow us on Twitter and "Like" our show page on Facebook
Listen to Episode 170 "You Are Not Special"
Add our host, Justin Foster on Instagram. Click here to follow