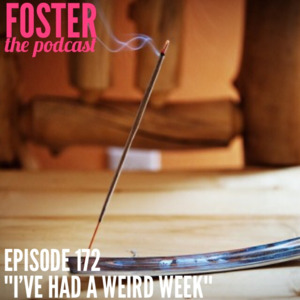 Episode 172 of Foster the Podcast is up! On this week's episode Don DiPetta returns to talk about his and Justin's recent trip to Atlanta including getting scolded by an old lady and performing comedy for children.
Plus:
– Justin's ghost problem,
– the importance of working on yourself,
– and "is it better to break up with someone or be broken up with?"
Listen to Episode 172 "I've Had A Weird Week"
Give it a listen and Share this post!
Follow us on Twitter and "Like" our show page on Facebook
Listen to Episode 172 "I've Had A Weird Week"
Add our host, Justin Foster on Instagram. Click here to follow